---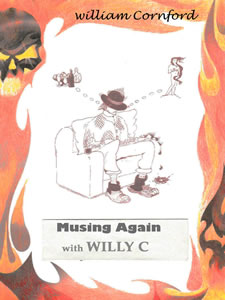 Musing Again with Willy C
Unlike the previous collection, the muses are in no particular order. Most are new; some mirror the author's experiences; others are what friends and acquaintances faced. A few are repeated, by request, from the first collection. The jottings at the end of each muse were made at meetings or are from his novels... More Info
---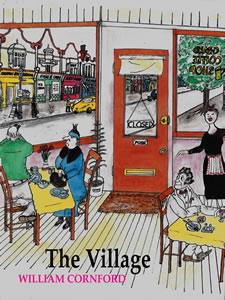 The Village
This is an irreverent tale about a village that is part of a large seaside town. The story is told by a retired dustman. He's a right wing, male chauvinist, seldom given to politeness or tact. He has, though, an active imagination and, beneath it all, beats a kind heart... More Info
---
About The Author
William Cornford is the nom de plume of an author and poet who has a maths and science based BA degree. He is a Fellow of the Remote Sensing and Photogrammetry Society, a Member of the Royal Aeronautical Society and an Honorary Fellow of Brunel University.
At Brunel he is the Senior Research Fellow at the Brunel Centre for Intelligence and Security Studies and has lectured at many other universities on intelligence or imagery-related matters.
He spent many years in defence intelligence while serving with the RAF and rose to the rank of Group Captain. In 1983 he was awarded the OBE
He now lives in Sussex with his wife Pam and his hobbies are golf, traveling and writing.